How to bypass censorship
on the Internet
with a VPN

How to bypass censorship on the Internet with a VPN
A VPN establishes an encrypted tunnel to a secured server abroad.
This allows you to bypass geoblocking or censorship at your current location.
For example, you can access via VPN:
- blocked social media services (Twitter, Facebook, Instagram, TikTok ...)
- blocked news sites
- unavailable YouTube videos
- unavailable communication services (Skype, WhatsApp)
- blocked Google services
- other blocked websites
In addition, the VPN ensures that you are anonymous while traveling and no one can track what content you are accessing.>
When you use a VPN client such as Steganos VPN Online Shield, a secure, encrypted connection is established to a secured VPN server abroad.
If this tunnel is active, all your internet traffic will be routed through it, allowing you to bypass blocks implemented by your country or internet provider on the one hand, but also blocks implemented by the site you want to access, if applicable.
By encrypting, redirecting abroad and using your own DNS service, you bypass blocks in your own country, e.g. websites and services that are not allowed or censored in your current location.
Disguising your IP address and location, in turn, allows you to access websites and services that do not allow access from your current location, for example, for censorship reasons. Examples would be blocked videos on YouTube or various US news sites that are no longer accessible from the EU due to the GDPR, or even social media services and news sites that have been censored and blocked in one country.
To bypass blocking using a VPN service, all you need to do is install the VPN program you want, establish a secure connection with a server in a country where the website or service you want to use is available, and then use your apps or browser normally. It is recommended to additionally use a separate browser and block tracking as well as cookies as much as possible, as they can sometimes be used to determine your real location.
Our recommendation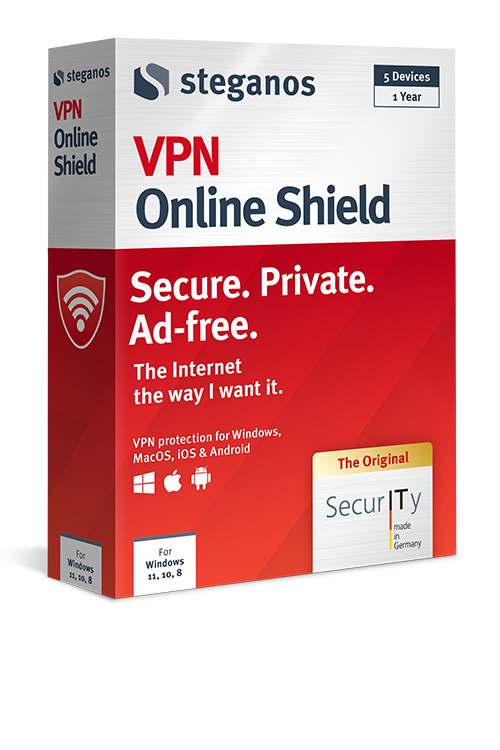 Absolute security and privacy

For all your devices - IT Security made in Germany

Encrypted and private into the net

Use the internet as it should be

Surf anonymously and without limits - disguise your identity and access blocked content

Protected from hackers worldwide - surf securely and anonymously in public WLAN hotspots